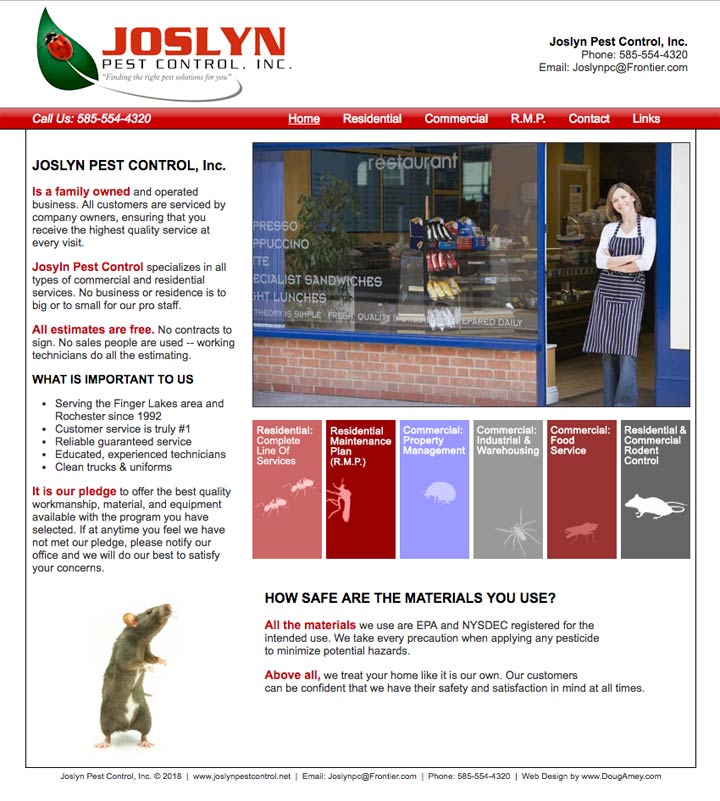 Joslyn Pest Control
Josyln Pest Control specializes in all types of commercial and residential services. They've been collecting larger corporate accounts, and contacted me to help them better showcase their business online.
A Variety of Services
Residential Line of Services
Residential Maintenance Plan (R.M.P.)
Commercial Property Management
Commercial Food Service
Residential & Commercial Rodent Control
I had a lot of fun creating this website and learned a lot about the pest control industry.
Visit Joslyn Pest Control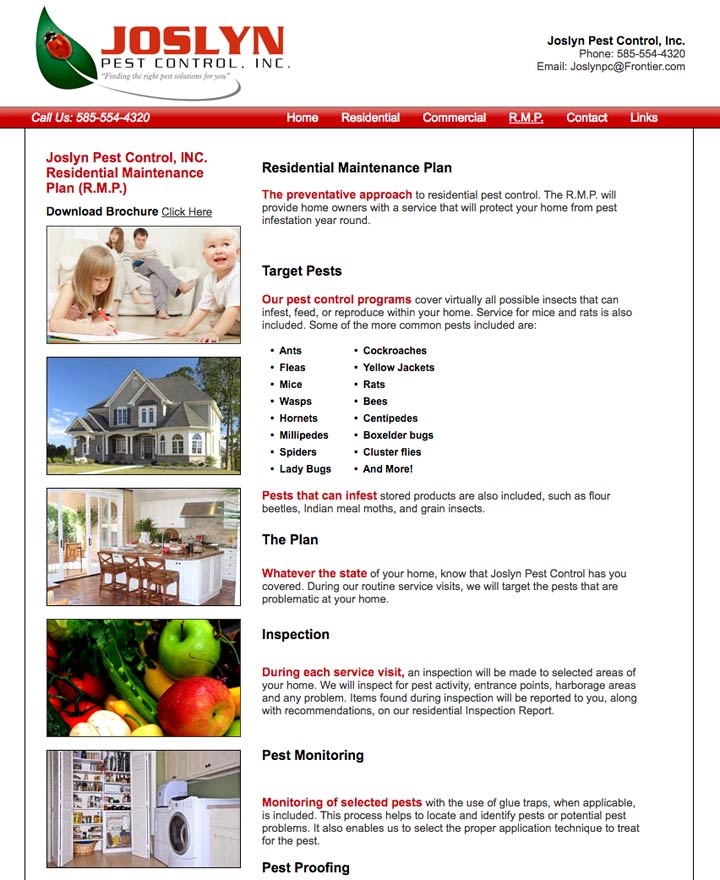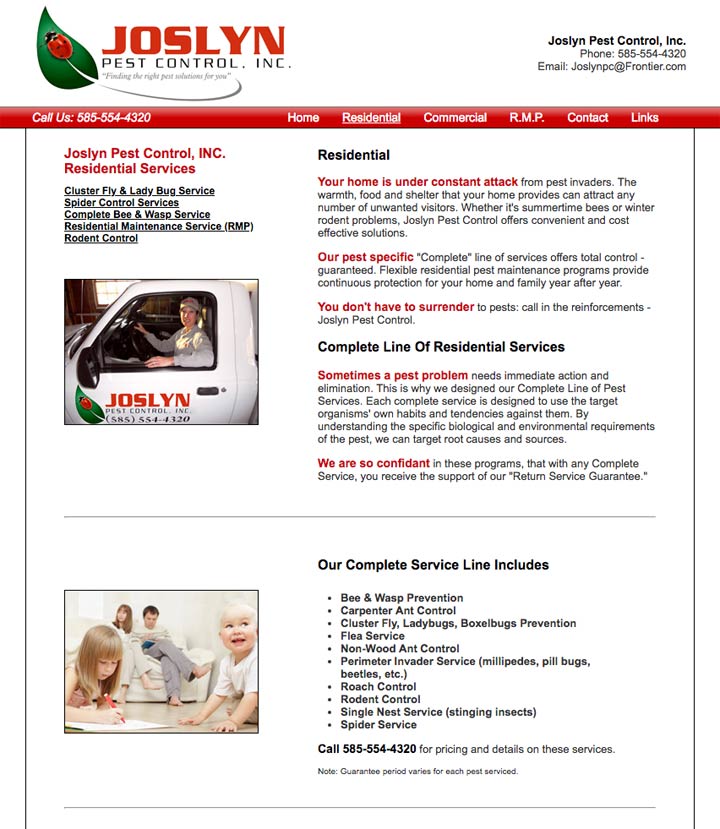 ---