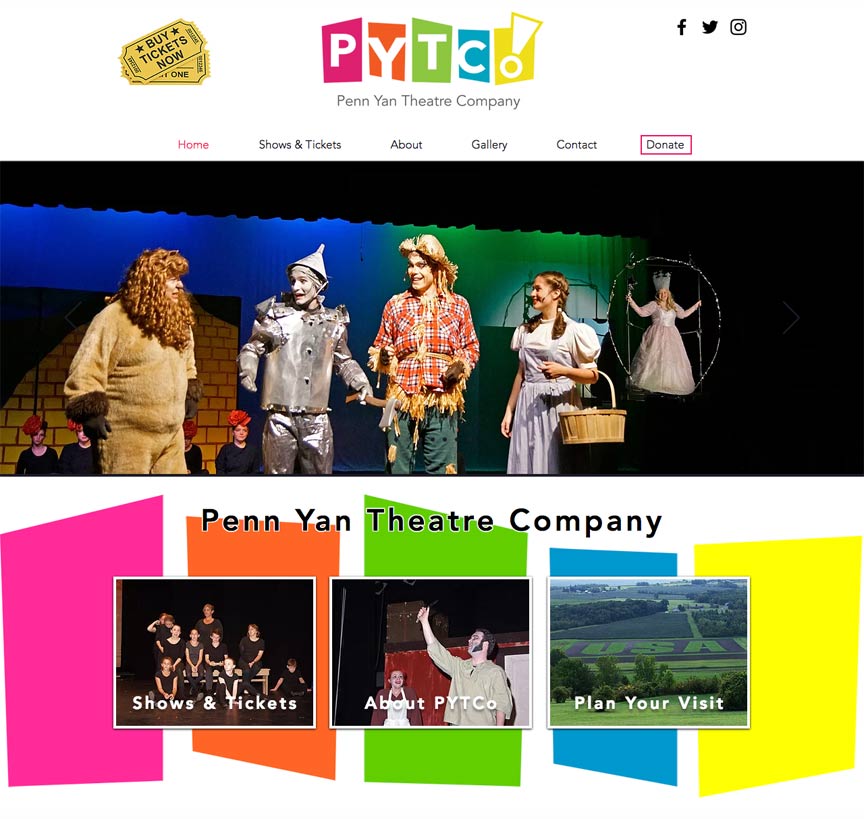 Penn Yan Theatre Company
The Penn Yan Theatre Company asked me to help them design a website. The colors are bright to match their log and the visual emphasises is on the performers. This was developed using a Content Management System (CMS) Wix. This set up makes it easy for administrators to log in and update shows, events, images and content.
Functionality
Show times & tickets
Online ticket sales
Events Calendar
Online Donations
Over 20 image galleries of theatre performances
I love working with artists, and I had a great time putting this project together. One of the theatre staff owns a brewing company in Penn Yan, NY, and that was where we met as the website progressed. Needless to say, I learned a few things about micro-brewing as well as the theatre!
Visit the Penn Yan Theatre Company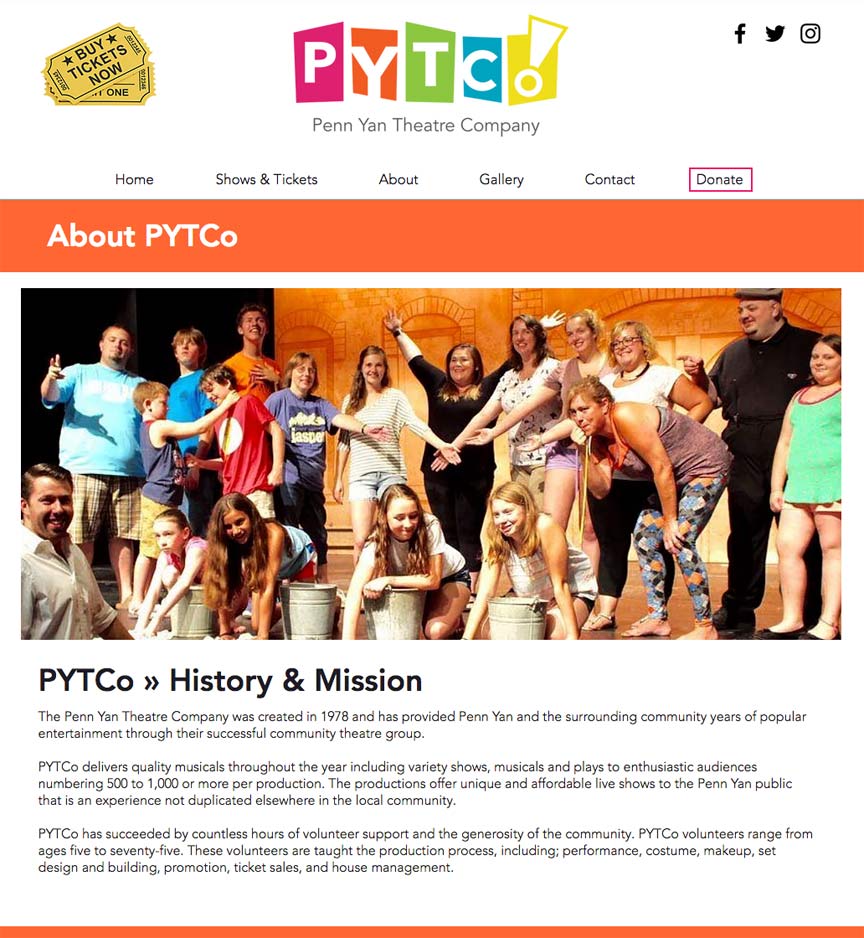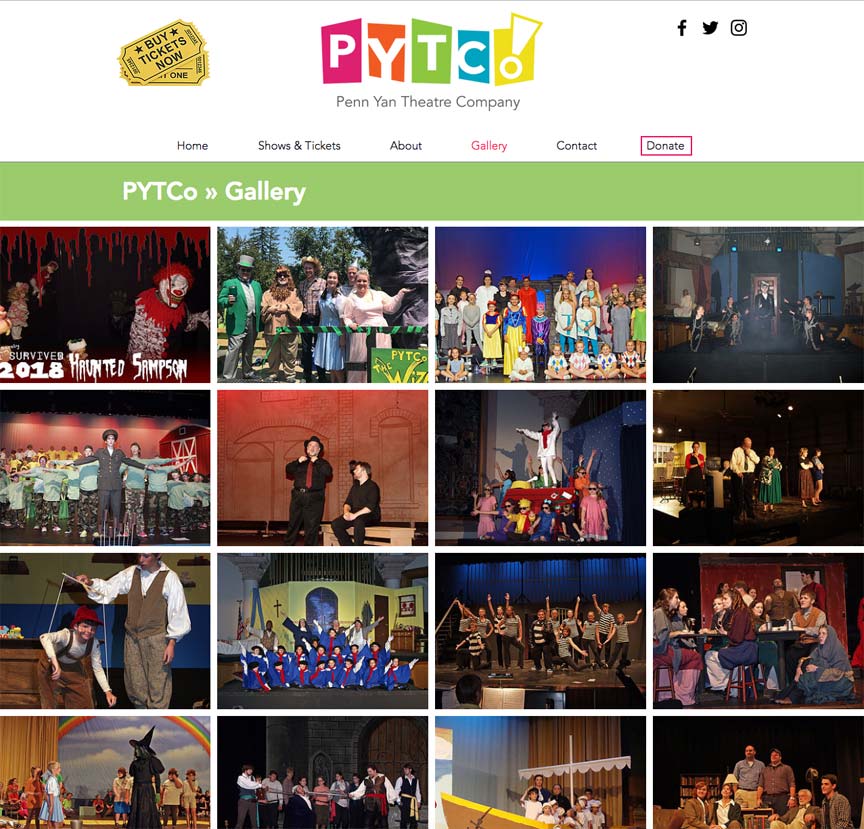 ---