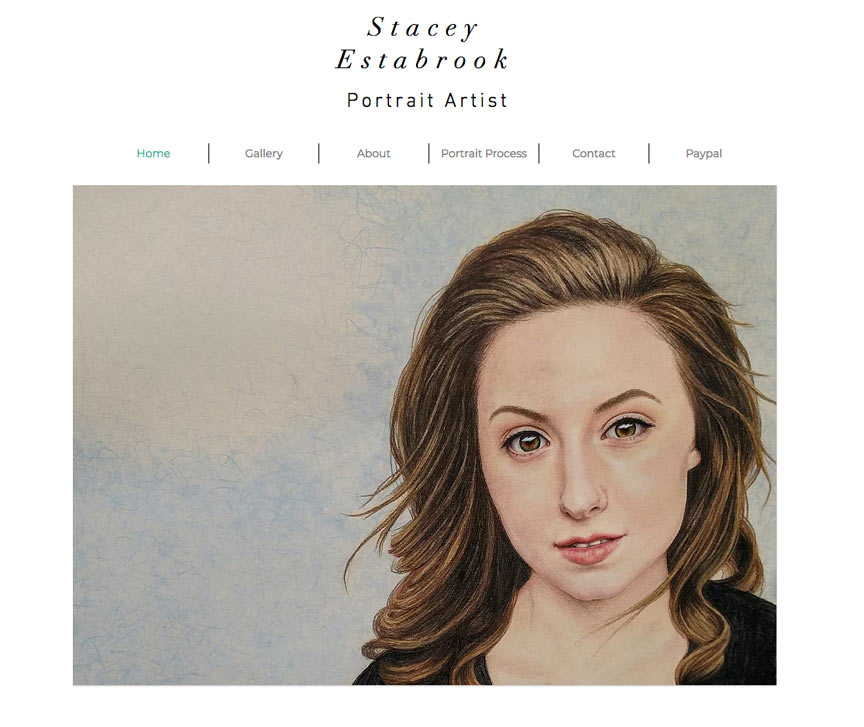 Artist, Stacey Estabrook
Stacey Estabrook is an artist working out of Itahaca, NY. Her style places an emphasis on pastel, colored pencil and conte, but her work often includes watercolor and ink as well. Her portraits tend to be roughly life size with a natural, uncomplicated background.
Website Focus:
Home page slideshow featuring portrait art
Gallery featuring Portraits
Biography page
Portrait Process descriptions page
Contact & PayPal gateway pages
Stacey Knew exactly what she wanted, which made the website creation quick and easy!
This is a Wix website.
Visit StaceyEstabrook.com