The Village Tavern Restaurant & Inn
The Village Tavern Restaurant & Inn is a European style bar and restaurant, offering award winning food and beverages and an Inn with four beautiful rooms for rent.
Located one block from Keuka Lake, on the picturesque Village Square of Hammondsport, The Village Tavern is an excellent choice for dining and lodging while touring the wineries or visiting other local places of interest.
Award Winning Food and Great Accommodations!
Dinner & Lunch Menus
Catering Information
Room descriptions and booking
Tourism links to area attractions
If you're a local resident you can't go wrong with the foos and atmosphere. If your visiting the area look no further for a centrally located Inn with great accomadations.
Visit The Village Tavern Restaurant & Inn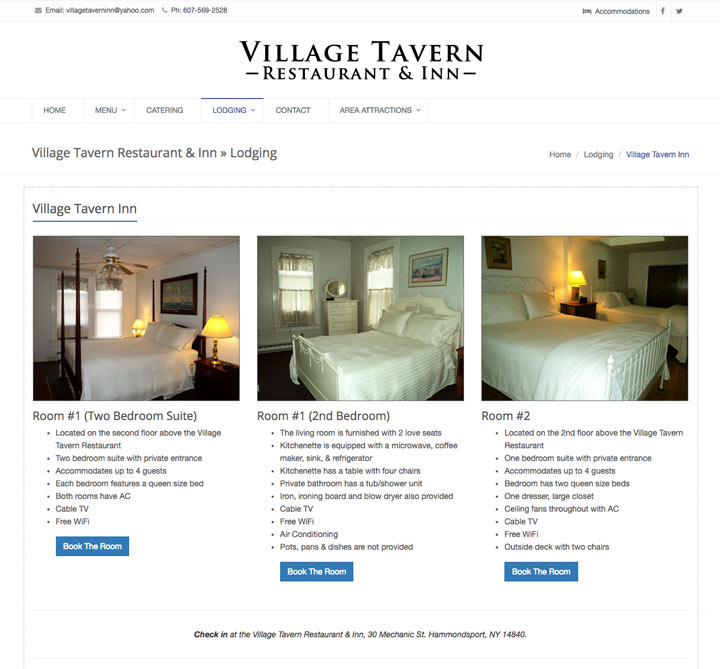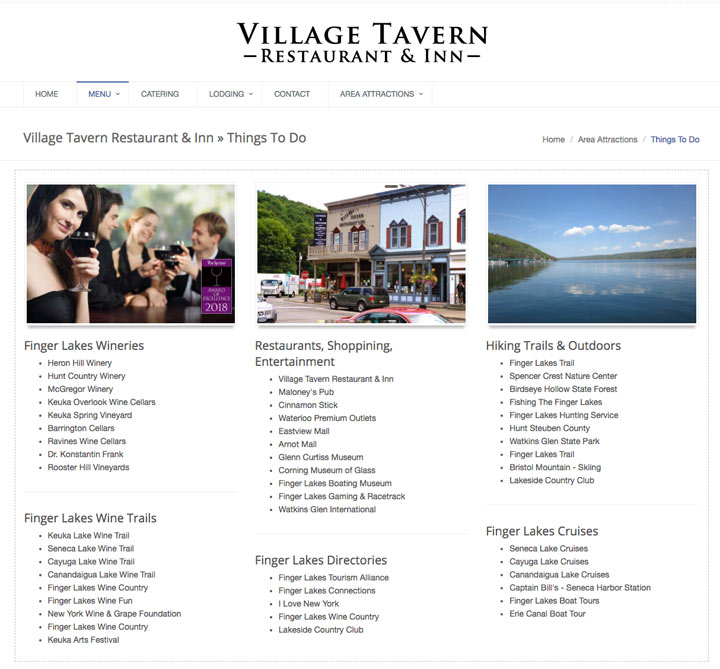 ---