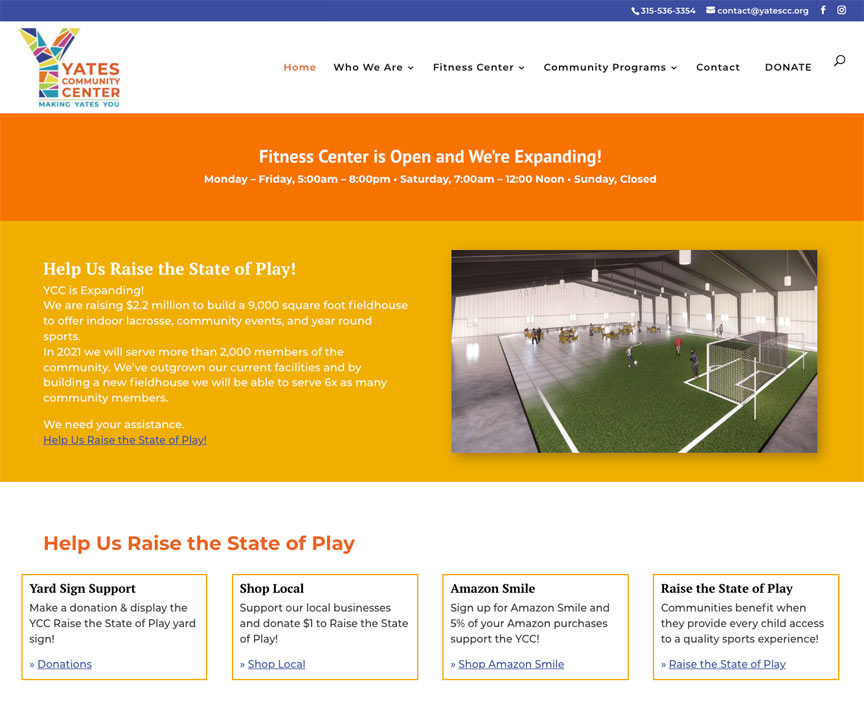 Yates Community Center
The Community Center Project
It Takes a Community to Build a Center
The Yates Community center is a beautiflu and spacious recreational facility located in Penn Yan, NY
The Center has numerous fitness machines of every size and description, weight rooms, fields, hiking trails, and year round classes and activites.
Their incredible staff will make you feel at home on day one, and provide you with information and help reaching your fitness goals. They're the best!
The mission of Yates Cultural & Recreational Resources, Inc., a not-for-profit community organization, is to enhance the physical and mental well being of Yates County residents by promoting and providing cultural, recreational, athletic, and educational opportunities.
Visit Yates Community Center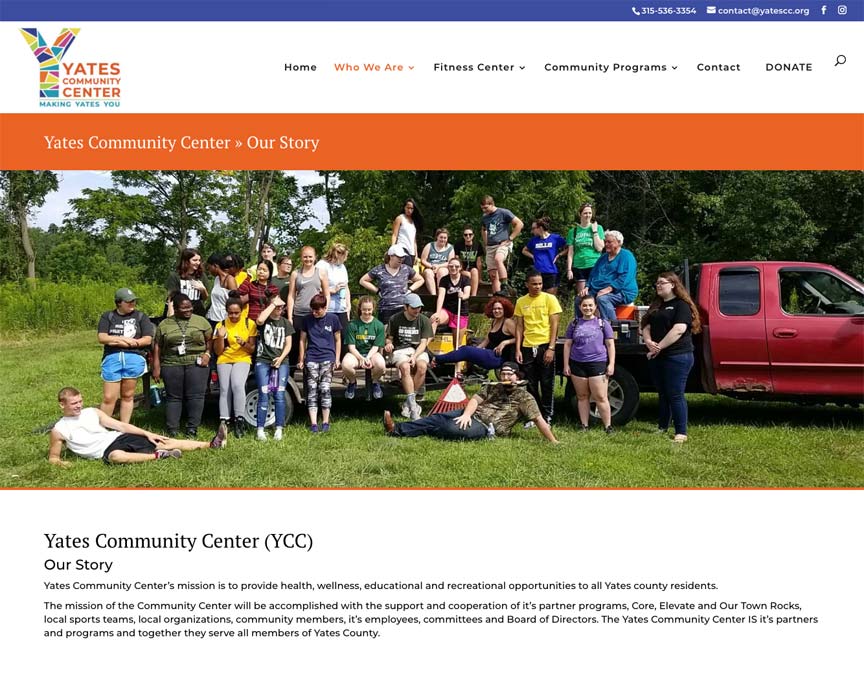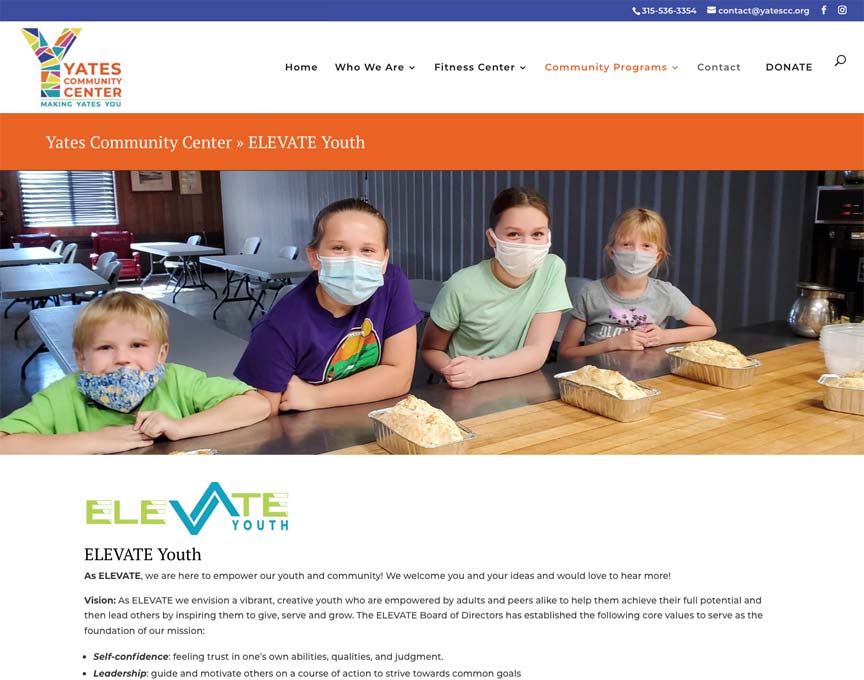 ---